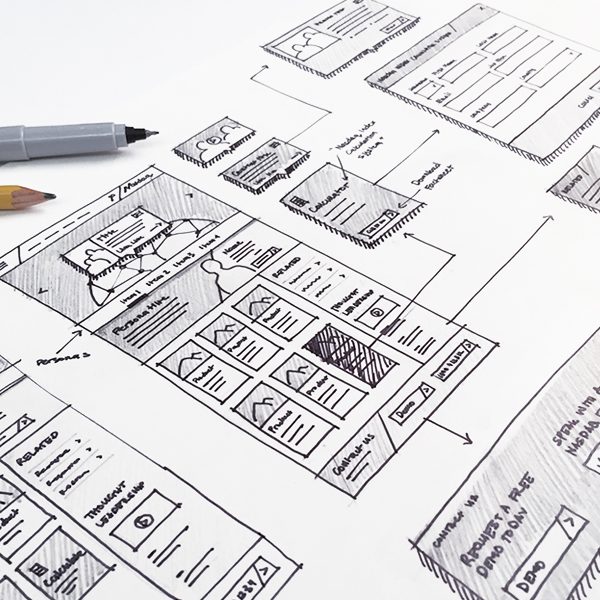 Get a website that

converts visitors

into customers
Book a free 30 min Website Blueprint Call now to map out what you need
After building over 500 websites since 2010, we know what a website needs to get more customers.
Is your website set up to be your 24/7 sales person?
Your website is where customers go to see if they want to work with you. Does it look outdated? Does it load too slowly? Or is it just too confusing for people to understand what you do and where to take the next steps with you?
You need a website that loads fast, is built to display great on phones, plays nicely with Google so you get search traffic, builds your email list, and leads people through a process to educate then convert them into a customer.
We don't build websites. We build an income generating asset for your business.
LAUNCH: In Phase 1 we build a a website that is ready to convert leads into customers.
GROWTH: In Phase 2 we drive traffic to your website and test and measure along the way to ensure the traffic turns into customers.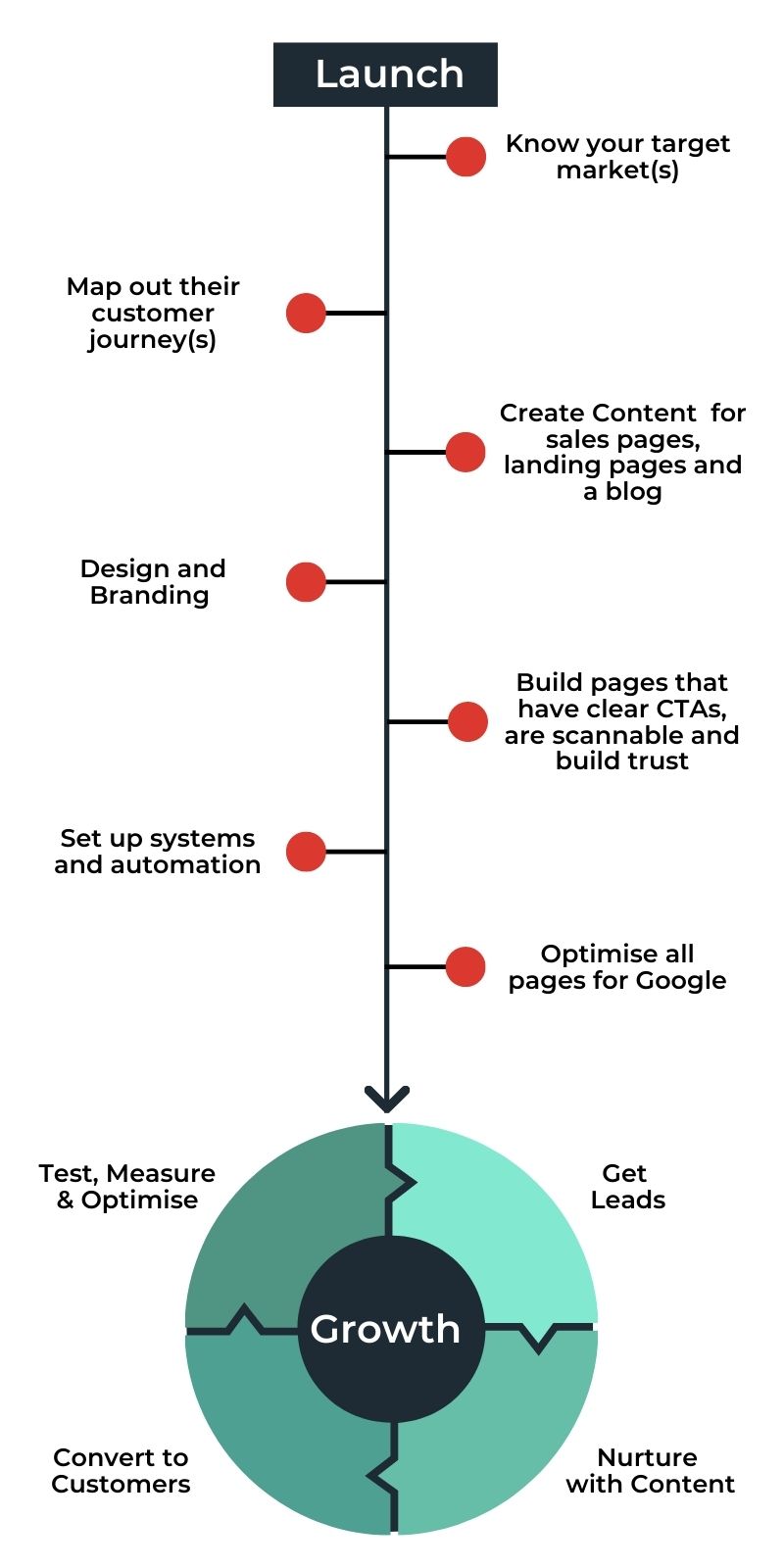 Interested in our help? 
Book your Free Website Blueprint Call now.
Why we use WordPress to build websites
We found it to be the most versatile content management system, which makes it easy to manage any type of content online - whether you want a simple site, one that shows off your blog, vlog or podcast, has a shopping cart, or a website with multiple courses and memberships.
Ever wonder why WordPress is powering 40% of websites? Here's why...
WordPress is fast, safe and secure, and flexible to scale into whatever you need your website to do. Once the structure and web design are taken care of (that's what we do!) you can manage the content updates yourself if you want.  Plus, WordPress is incredibly SEO friendly, which means your site will organically rank better in Google's search results than most sites not built with WordPress.
"I picked up 5 new clients in the first two days of the site going live"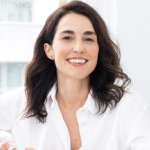 I recently engaged Heather review my website to assess why I wasn't converting visitors into customers. After seeing her awesome recommendations I engaged her and her team to do the renovation on the site within a 2 week deadline I was working towards. Heather and her team were fast, efficient, did everything they said they…
Book in your complimentary 30 minute Website Blueprint Call now.  Whether you need a whole new website, a few updates to your current one or landing pages for specific marketing campaigns or marketing funnels, let's map out what you need together.