Grow the business you want with a website you

love.
We'll help you get a website that looks amazing and converts visitors into customers.
Why small business owners have trusted us with their websites since 2010
When we first started building websites WordPress was starting to get popular, ClickFunnels and other funnel builders were not around yet, and Kajabi had just launched a very basic course builder.
We have seen marketing trends and website tools come in and out of fashion and have used most of them.  And ultimately what we discovered is that there is a formula that grows a business online.
It does not really matter what platform you use. The same principles apply...
You need a website that loads fast, is built to display great on phones, plays nicely with Google so you get search traffic, builds your email list, and leads people through a process to educate then convert them into a customer.
We use this formula when we build and manage websites and we teach it in our "Websites That Work" program. It is why we have raving fans whose businesses grow fast once working with us.
"I finally found someone who made me feel normal and that made the whole experience enjoyable"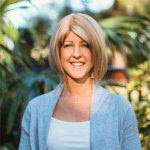 Before I came across Website Love, I was frustrated by the lack of professionalism and personal service that I was looking for. They helped me so much, and made me feel excited about my new website. I felt that nothing was too hard and that I wasn't stupid for not understanding some of the 'techy'…
Want to get to get to know us a little more? Start with this…

Get the The 6 things your website needs so you get more customers
(Actual examples of websites that are getting MASSIVE results + the steps you need to take to replicate them on your own website.) 
Heather got her start in digital marketing in 2010 as Co-Founder of the digital marketing agency Autopilot Your Business. In 2016 she moved on to start Website Love.
She is an Amazon Kindle #1 bestseller, co-author of 4 business books and host of 'That Social Media Show' on the Bizversity business app used in over 100 countries.
She also regularly speaks (you can learn more about that here) about growing your business online for audiences that range from local councils to small business training companies, and is a qualified Facebook Community Network Trainer and Certified Media Buying Professional.
Neil works as a WordPress web developer, with experience in making custom and templated themed websites including ecommerce and membership components, SEO, hosting and website speed optimisation.
Prior, Neil has held management and technical roles in publishing and advertising for over 15 years.
He also blogs about tech on a couple of websites and specifically on macOS and WordPress tips and techniques over at WP Beaches.
Tamsin Casey, Project Manager
Tamsin has a keen eye for detail and loves keeping everyone organised and on track. She combines 10 years of project management experience in large corporations with the unique knowledge of helping small businesses online by supporting product launches, online programs and websites.
Lidija Milosevic, Graphic Designer
Lidija studied Graphic Engineering and Design from 2006 to 2010. During college days she started doing graphic and web design as a freelancer. She has more than two hundred successful projects behind her. She is passionate about her work and enjoys working on all kinds of print & web design projects. Plus, as a little known fact, she was a professional basketball player.
Yolie Stephenson, Copywriter
Yolie Stephenson is a website copywriter and content strategist for big-hearted businesses and brands. Her writing fuses conversion strategy with SEO to help you get seen and get paid — with a sprinkle of wordsmithery to make sure her words sound like you.
Armed with a 10-year background in journalism, marketing and agency work, she spends her days helping her clients to hone their message, cosy up to their ideal clients, and sell without an ounce of sleaze...by fine-tuning their website words. When she's not tapping away at her laptop, you'll find her playing at pole or Pilates, snuggling her puppy Kombucha, or watching The Girl with the Dragon Tattoo for the 76th time!