We help businesses look good in front of their customers. As a result, they give us a lot of love.
P.S. For the record, we love them too.
Our sales almost doubled!
Sabrina Domenosky
Founder, Rewilding for Women
There is nothing she does not know about social media marketing.
Olivia Ruello
Previous CEO, Business Chicks
They were booked out! She gets results and that's what matters.
Rita Agoulian
Founder, Lick Your Phone Media
I saved 80% on my lead generation costs.
Michael Chan
Founder, MANA Education
Everything I needed to know for digital marketing.
Adele Leahy
Founder, Aesthetica Styling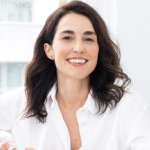 "I picked up 5 new clients in the first two days of the site going live"
I recently engaged Heather review my website to assess why I wasn't converting visitors into customers. After seeing her awesome…