From overwhelm to online bliss.
Website makeovers & care packages for small businesses who are ready for growth.
New business? Or ready to start fresh? These packages will have your brand talking in no time!
Your sales page needs smart design to make your words shine and clients buy.
Gorgeous sites popping up all around you and know yours needs a revamp? This is for you!
Set and forget WordPress hosting that is fast, reliable AND has the software updates done for you!
Get your plugins updated, site backed up or little fixes and tweaks made on your design.
Need more traffic? We can set up and run your Facebook and Instagram ads for you.
"From my branding to my visual message on websites, leadpages, sales pages and social media, they are ALWAYS on point."
Heather Porter should by no means need an introduction, but if this is the first time you have come across her work then allow me to remove any reservations. I've been in business since 2007 and had more than my fair share of nightmare websites and digital providers. That was until I experienced Heather's work. Since 2013…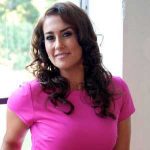 ---
How do I set up a Facebook ad?
Newer to Facebook ads or just want to make sure you are doing everything correctly? This 3 part video training is for you. Take me there.
How do I blog to get more traffic?
How to create content that your market is searching for. Check out this 2 part video training. Take me there.
How do I get more engagement on social media?
Learn what and when to post for engagement with this video training. Take me there.