From overwhelm to online bliss.
WordPress websites, maintenance and social media ads for small businesses who want to do big things.
New business? Or ready to start fresh? These packages will have your brand talking in no time!
Your sales page needs smart design to make your words shine and clients buy.
Gorgeous sites popping up all around you and know yours needs a revamp? This is for you!
Set and forget WordPress hosting that is fast, reliable AND has the software updates done for you!
Get your plugins updated, site backed up or little fixes and tweaks made on your design.
Need more traffic? We can set up and run your Facebook and Instagram ads for you.
"Within less than 24 hours of you updating a key page on our website, we got 4 sales."
Within less than 24 hours of you updating a key page on our website, we got 4 sales. After 10 years of being in business I finally have a website that clearly shows people what we do and allows them to easily sign up for our courses, events and membership site, which we of course…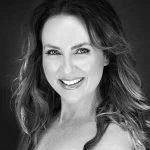 ---