From overwhelm to online bliss.
Websites, hosting and training packages for businesses who are making the world a better place.
New business? Or ready to start fresh? These packages will have your brand talking in no time!
Your sales page needs smart design to make your words shine and clients buy.
Gorgeous sites popping up all around you and know yours needs a revamp? This is for you!
Set and forget WordPress hosting that is fast, reliable AND has the software updates done for you!
Get your plugins updated, site backed up or little fixes and tweaks made on your design.
Set your site up for leads with opt-in boxes in all the right places to grow your business.
"I finally found someone who made me feel normal and that made the whole experience enjoyable"
Before I came across Website Love, I was frustrated by the lack of professionalism and personal service that I was looking for. They helped me so much, and made me feel excited about my new website. I felt that nothing was too hard and that I wasn't stupid for not understanding some of the 'techy'…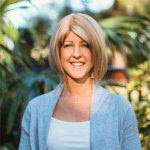 ---