In-Person Digital Marketing Training in Sydney
Are you based in or near Sydney and you need some in-person marketing training? Whether you want to upskill yourself or your team, we can help!
Choose your topic and let us know if want a half day or full day training. 
Get more engagement and make more sales from social media.
Training on organic postings and how to advertise on Facebook, Instagram and LinkedIn.
Learn how to create content people want!
We cover blogging, podcasting and organic social media posts.
Email marketing has the highest ROI of any marketing channel.
Learn what emails to write to follow up with prospects and turn them into customers.
Website Conversion Rate Optimisation (CRO)
Is your website not bringing in the customers you want?
We will go through little tweaks that will help you get more sales from your website.
Make changes yourself to your WordPress website.
Learn how to make updates to content, add pages and blog posts, and understand plugins.
Master of your database and email tool!
We can help you set up and manage Mailchimp, ActiveCampaign or Ontraport.
What people are saying...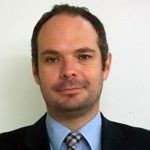 A seasoned pro and the best I've ever seen...
"Heather brought energy and understanding and was able to tailor her session to effectively reach an audience with a wide range of skills and experience. She is clearly a seasoned pro in her field and is the best I've seen."
William Adames
Community and Business Engagement Coordinator,
Ku-ring-gai Council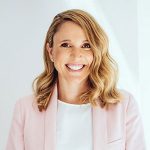 Nothing she doesn't know about social media...
"I cannot recommend Heather more highly. There is nothing that she doesn't know about social media marketing. She's warm and relatable, shared incredible case studies that were applicable to service based businesses as well as product based businesses."
Olivia Ruello
Previous CEO, Business Chicks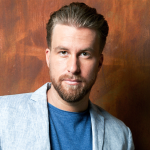 The events she hosts are absolute crowd favourites...
"Heather is the real deal. She is a pillar of our community and education at The Entourage. The expertise she brings on all things social media, content and digital marketing is second-to-none. The events she hosts for our Community are absolute crowd favourites. Anyone who gets the opportunity to learn from her should grab it with both hands, and never let go."
Jack DeLosa
Founder, The Entourage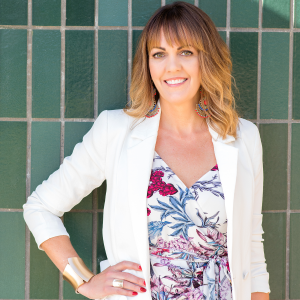 Heather Porter has 15 years' experience in digital marketing as a business owner, consultant and speaker and is the Founder of Website Love.
She is an Amazon Kindle #1 bestseller, co-author of 4 business books, and trainer of 'That Social Media Show' on the Bizversity business app used in over 100 countries to train businesses on growth.
She is also 1 of 5 Meta (formerly Facebook) Certified Lead Trainers in Australia, a Meta Certified Media Buying Professional and teaches Digital Marketing at Sydney University's Centre for Continuing Education.
What people are saying...
The feedback was 100% positive...
"To celebrate NSW Small Business Month, we hired Heather as our main speaker to lead a 3 hour workshop. We had a room of almost 200 local business owners in attendance. After the event, the feedback we received from those attendees was 100% positive – Heather's extensive knowledge was delivered in simple bite sized chunks so business owners could take away some key tools to help them grow their businesses."
Anne Kenyon
President, Hornsby Chamber of Commerce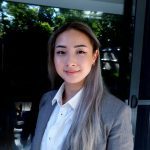 An expert of all things social media and digital marketing...
"Heather has worked with The Entourage and our clients extensively for a long time and is recognised in our community as a marketing expert. She has an incredible deep understanding of all things social media and digital marketing that she has been able to share with us and our clients across multiple industries and channels, including on our podcast, The Make It Happen Show, at workshops, and at events too. We couldn't be happier with the results and expertise shared."
Anna Lee
Digital Content & Partnerships Specialist, The Entourage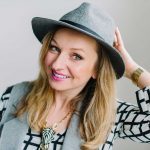 The best investment in my 14 years of business...
"I booked into Heather's Advanced Social Media Bootcamp at the Melbourne Beauty Expo. I am certain that I made the best investment to my business that I ever have in my 14 years of business. This woman had so much to share, teach and guide me on that the time I spent with her was simply invaluable & worth every dollar. If I knew about the things I know now, I would have saved thousands of dollars on ineffective marketing efforts, not wasted my time & energy and have had every goal ticked with so much less stress & in less time."
Aleksandra Pinneri
Director, Unveil the Beauty
Choose your topic and let us know if want a half day or full day training.